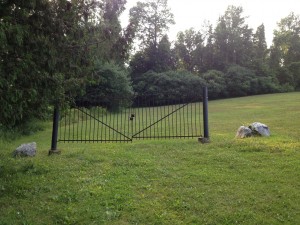 What are you thinking in the various areas of your life? Are there areas in which you feel stuck? Perhaps you need to change your thinking.
Sometimes our thinking keeps us locked up in a small box. Other times, it creates barriers that seem to block our way. Endless possibilities await us!
See potential roadblocks as opportunities to do things another way. Maybe it involves going a different route, changing directions or methods, or countless other prospects.
Step back and take a look at the bigger picture. The small picture usually portrays a restrictive view, but the bigger picture reveals numerous opportunities.
There really are very few limitations in life. Where there's a will; there's a way, or better spoken: Nothing is impossible with God!
When God calls us to do something, He has millions of ways to accomplish His will. Check in with Him. He has empowered you to fulfill your destiny.