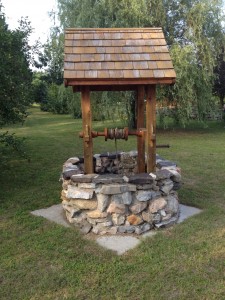 Are you drinking fresh, clean water or dirty sewage? Sound drastic? Not really. Whether it's listening, reading, or viewing, we are drinking in images and data. This information moves us forward or backward.
Where do you want to be in life? Are you drinking in that direction or are you hindering your journey?
Read and view material which propels you toward your destiny. Get rid of the junk that holds you back or interferes with your success.
Drink in that which is inspiring and motivating. Ingest the nectar of goodness – God's Word and you will grow rich in the wisdom it provides.